Welcome to Moseley Church of England Primary School
Flourishing Together To Serve.' (1 Corinthians 12: 4-28)
Our welcoming, spiritually vibrant and inclusive, church school aspires to fulfil the potential of all. We seek to enable every unique child to flourish in body, mind and spirit; gaining wisdom and knowledge and developing gifts and talents. We nurture and empower children to serve as active citizens in God's diverse, modern world; guided and strengthened by our distinctively Christian values of Hope, Courage, Love, Thankfulness, Trust and Forgiveness.
Headteacher's welcome
Our welcoming and wonderful one-form entry school is a Church of England voluntary aided school with 218 children aged 4 to 11. The original school was planted at the heart of our community in Moseley in 1828 by the Church of England as a day school for the children of estate servants and labourers, and we have proudly served this vibrant and diverse community ever since.
Our school's motto, 'Flourishing Together to Serve', is evident in all aspects of school life. Every member of our school community is valued for their uniqueness and for the important role they play within our school community. (1 Corinthians 12: 4-28). We are a close-knit and caring community of pupils, staff, parents and governors. We all work together to make our school a wonderful place to learn and grow and to make a positive contribution to the community our school serves. We are actively supported by very strong links with our parish churches of St Mary's, St Anne's and St Agnes. We strongly believe in fostering strong and positive partnerships with parents and the local community and we welcome any support, thoughts and ideas to help us to continue to grow.
We are guided and strengthened by our distinctively Christian values of Hope, Courage, Love, Thankfulness, Trust and Forgiveness. These values were chosen by our school community by reflecting deeply on the meaning of 6 key stories from the Bible. These values are nurtured and lived by all in our school community as we continue to learn and grow together.
Through our broad and rich curriculum, we aim to enable every child to love learning and develop excellent knowledge and skills, enriched by a secure sense of self-worth and deep moral purpose. We believe it is our collective responsibility to enable and encourage every unique child to flourish academically, socially, emotionally and spiritually. We aim to nurture skills and talents to enable every individual to achieve, flourish and make a positive difference as active citizens in today's modern, multi-cultural world.
If you would like to arrange visit, like paper copies of any of our policies or require further information, please contact the school and we will be delighted to welcome and help you.
Warmest wishes,
Dawn Gallagher
Headteacher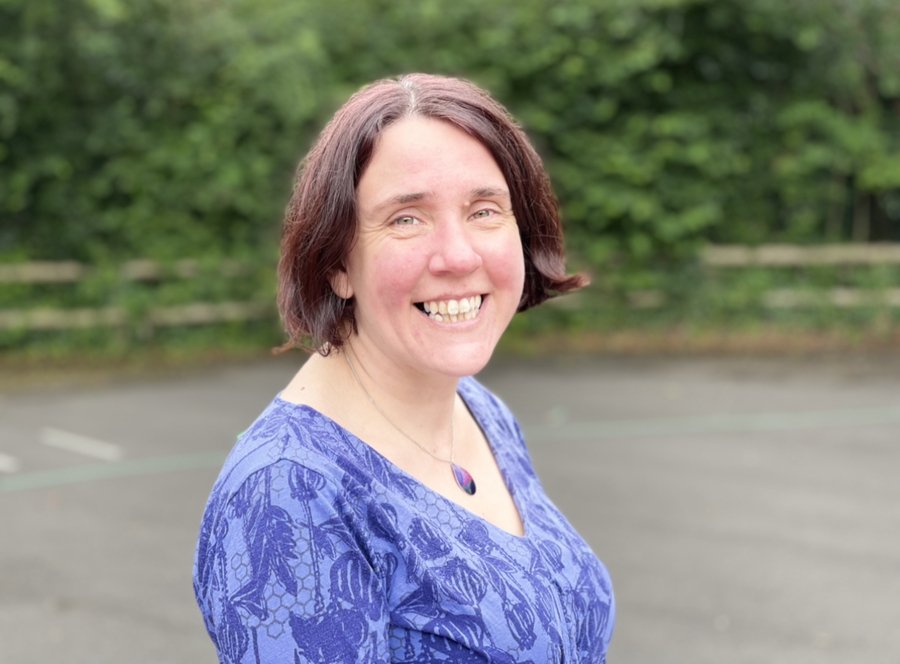 The Aims of our School
To ensure that the children remain at the heart of everything we do
To ensure that all pupils feel safe and secure and enjoy coming to school
To deliver innovative and effective high quality teaching and learning experiences for all pupils; promoting high standards and accelerated progress for all pupils across the whole curriculum.
To promote a love of education for all learners and to equip them with the tools to be responsible for their own learning.
To embed our shared, distinctively Christian values in all aspect of daily life at our school.
To offer regular opportunities to all pupils and adults to grow spiritually including through encountering high quality inclusive, invitational and inspiring collective worship.
To promote children's self-efficacy, their rights and responsibilities.
To nurture a welcoming sense of community where all pupils, staff, families and visitors feel valued.
To have shared high expectations for all within our community to ensure that we demonstrate the very best standards of conduct, moral purpose and integrity.
To establish and work in local, national and global partnerships in order to strengthen our curriculum, promote an awareness of the wider world for the benefit of our pupils, their families and the wider community.
To promote a Growth Mindset culture where children have the confidence and resilience to have a go and challenge themselves as learners and learn through their mistakes.
To engage families in their children's learning and the development of good behaviour linked to moral purpose.
Delivered through:
• An exciting and inspiring curriculum with meaningful opportunities for visits and visitors and hands on experiences that deepen learning.
• An enrichment programme which extends beyond the classroom curriculum to nurture and inspire.
• Excellent teaching in a fit for purpose environment that is well resourced
• Robust, responsive, pro-active and effective monitoring mechanisms
Supported By:
• Excellent pastoral care
• Effective staff development
• High quality resources
• Strong parental engagement
• A supportive and highly skilled governing body
• Astute financial management
• Clear guidelines, policies and processes that everyone understands and follows
• Prayer and Worship
.
Latest Moseley C of E Events
Half-term

25

Oct

2021

Autumn half-term
Children return to school

01

Nov

2021

Children return to school for Autumn 2
End of Autumn term

17

Dec

2021

children's last day of school for the Autumn term.
Christmas break

20

Dec

2021
OUR LATEST NEWSLETTER
Autumn 1 2021
Symptoms of coronavirus in children
The main symptoms of coronavirus are:
a high temperature

a new, continuous cough – this means coughing a lot, for more than an hour, or 3 or more coughing episodes in 24 hours

a loss or change to sense of smell or taste – this means they cannot smell or taste anything, or things smell or taste different to normal
If you suspect your child has coronavirus or has a positive test
Do not send your child to their childminder, school or to an entry test for a selective school if:
they are showing one or more coronavirus (COVID-19) symptoms
they have had a positive test result
there are other reasons requiring them to stay at home, for example, they are required to quarantine, or they are awaiting their PCR result after a positive lateral flow test
You should follow public health advice on when to self-isolate and what to do.
DFE - Covid 19 Guidance - What parents and carers need to know about early years providers, schools and colleges
popup-box
Moseley C of E Primary School is committed to safeguarding and promoting the welfare of children and young people.
For more information please see the safeguarding section of our website.