Computing
At Moseley C of E we want children to be confident in using a range of technology to develop their programming, analytical and communication skills.
We use 'Rising Stars Switched on Computing' from Year 1 to Year 6 which provides a complete coverage of the Programme of Study for computing. It provides a clear progression from Year 1 to Year 6, supports all levels of experience and embeds e-safety to ensure safe and responsible use of technology.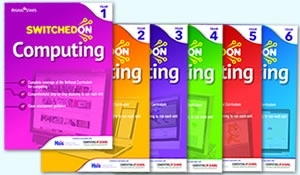 Our teaching covers the main three strands of Computing: Computer Science; Information Technology and Digital Literacy.
Through weekly computing lessons, as well as accessing technological devices and thinking processes across the curriculum, we provide challenges for children of all abilities, encouraging self-perseverance.
Children are regularly reminded to be safe with technology, particularly when using the internet, as part of our safeguarding procedures. This is reinforced with an annual Internet Safety Week.
We are pleased to have up to date equipment to support the children's learning, including large interactive screens in all classrooms; a modern Media Suite; iPads that are used for a range of activities; as well as Bee-bots and many other interactive devices.
The use of Scratch is a great tool in introducing and teaching coding to children from a young age.

Safety on the web
Moseley CofE Primary School encourages parents and children to visit the CEOP www.thinkuknow.co.uk to keep you and your friends safe with Hector Protector and his friends. Security on our computer system is a high priority because there are so many users.
We encourage parents and children to visit the CEOP website (Child Exploitation & Online Protection) www.thinkuknow.co.uk to build knowledge of how to stay safe online. This website has lots of fun activities which children can gain vital information on staying safe.
Please click the link below to go straight to this site:
https://www.thinkuknow.co.uk/